Volunteers…. We Need You!
The Source to Hold Prayer Breakfast
The Source will be holding a Prayer Breakfast at The Pathway Church in Vero Beach on Thursday morning, October 20 from 7:00 to 8:15 a.m. The Source's Dignity Catering will be serving a FREE Buffet Breakfast while Zorbaugh and staff speak about the non-profit organization and how the community can become involved in supporting their goal in taking people out of homelessness rather than perpetuating it. Space is limited and attendees will be welcomed on a first come, first served basis.
The Source continues moving forward as a major force in helping those who are poor and homeless in Indian River County. To that end, its Executive Director, Anthony Zorbaugh, works on a regular basis educating the community about who The Source is and what they do behind the scenes, while sharing moving stories and compelling testimonials from those who are the beneficiaries of the programs and services they use to help them stand on their own two feet.
The Pathway Church is located at 1105 58th Avenue. The Source, a Christian Ministry Outreach Center, offers life-changing possibilities to residents in crisis; offering emergency hunger relief, clothing, mental health counseling, support groups, hygiene items, showers, mail and telephone services, benefit referrals, cold weather refuge, and much more. For more information on The Source, contact Anthony Zorbaugh at 772-564-0202, Ext. 204 or visit www.Iamthesource.org . The Source is located at 1015 Commerce Avenue in Vero Beach.
Meet Antonio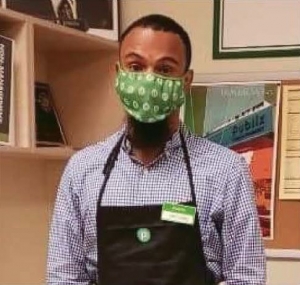 Antonio went from a happy childhood to a rocky period in his life when he fathered a child with a girlfriend, dropped out of school to support them, getting involved with the wrong crowd that led him to using drugs and becoming homeless. Once he discovered The Source, he began training as a student in the Dignity Foods program, cooking on the Dignity Food Truck and obtaining skills necessary for finding a job. He has now reunited with his Alabama family and has obtained a job as a manager at a local food chain!
Meet Krystal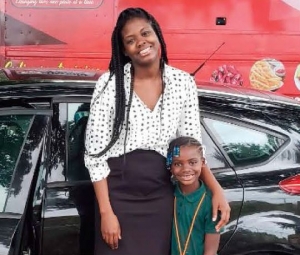 With her mother on drugs and her dad deceased, Krystal grew up in foster care and after high school, Krystal gave birth to a daughter, now seven. She never stopped dreaming of becoming educated and bettering herself, thus moved to Orlando to attend college and obtain a job to support them both. When COVID forced her to lose it all and became homeless, she found The Source. Following her tenure in the Dining with Dignity program and working on the food truck, The Source guided her to a qualified job that has enabled her to work full time, find a home and enjoy her new car gifted from a Source benefactor!
Meet Olguy
Olguy hails from Haiti and speaks limited English. Like many other homeless, unfortunate circumstances and the inability to live with family, drove Olguy to the streets until he discovered The Source. He enrolled in the Dining with Dignity program and worked on the Food Truck obtaining the skills to cook, bake and operate a kitchen. As a recent graduate of the program, The Source was able to assist him in finding a job at a local restaurant right here in Vero Beach. The Source has made him not only feel at home with support from everyone around him, he has learned skills that will take him far in the food industry!