The Source Continues to Expand Their Acclaimed Dignity Programs
They Announce 2nd Dignity Food Truck Launches in Early July
During the height of the pandemic year, The Source closely examined all their Dignity programs to continually expand the opportunity to change people's lives. Coming in to their new fiscal year, their programs and services are exceptionally varied with their Dignity programs at the height of efficiency.
Their acclaimed Dignity Programs are based on using food as a tool to strengthen bodies physically, spiritually and economically through Dining with Dignity, Dignity Catering and Dignity Food Truck, training the homeless with professional culinary skills towards finding employment; realizing people have an incredible capacity to transform their lives through Dignity Job Opportunities and Dignity Smiles, a new subsidized dental program; and providing real housing solutions and value to the community with Dignity Bus, the community's only Emergency Shelter. Dignity Village, a multi-acre campus offering work, housing, prayer, life-skill programs and dining within one spacious and self-contained community is currently on the drawing board.
Thanks to a 2020 grant received from Impact 100, The Source is celebrating a highly successful year with the Dignity Food Truck, which travels primarily to local business sites and events in Indian River County, Monday through Friday. They have successfully expanded that program offering a personally created menu for breakfast or lunch to local organizations, businesses or school sporting events. A private donor has stepped forward to underwrite their second food truck which will be launched in early July. The new truck will share their weekly route and special events in Indian River County but will also expand their territory to include Port St. Lucie and Brevard Counties as warranted.
Dignity Bus is a safe mobile emergency overnight shelter equipped with twenty climate-controlled sleeping pods designed for the well-being and safety of those living roughly on the streets in Indian River County. As the only emergency shelter in our community and the first of its kind in the country, the bus gets people off the street and keeps them safe and healthy until they can get back on their feet. "Since it debuted in March, those that avail themselves of this "safe haven" have consistently grown, and it's now reaching its full capacity," shared Executive Director Anthony Zorbaugh. "Clients of The Source who are students in the Dining with Dignity Program have first right of use; while others are asked to following all guidelines and pay a token $2 nightly." Recently people from Palm Bay and Melbourne have been making the drive to have a safe sleep on the Bus. A second Bus is being sought for future expansion of the program. Additionally, with requests from other Florida cities as well as communities in Canada, Michigan and Nebraska, have reached out for help in launching a bus in their areas. The Source is presently developing a franchise-like "Tool Kit" to successfully help other communities develop their own emergency shelters like the Dignity Bus.
Baking with Dignity is a new offshoot of Dining with Dignity offering the same 8, 12 and 16 week training model and benefits of obtaining employment in the food industry following graduation of the program. Dignity Desserts, which dovetails with that program, has been added to the Food Truck and Catering menus as a means to offer sweet treats to the public on a daily basis or through private events.
The Source, a Christian Ministry Outreach Center, offers life-changing possibilities to residents in crisis; offers emergency hunger relief, clothing, counseling, support groups, hygiene items, laundry services and much more. For more information on The Source and their programs, contact Anthony Zorbaugh at 564-0202, EXT 218. Or visit www.iamthesource.org.
The Source's second Food Truck will launch in July. Pictured are (from left to right) In window, Truck Operator Stephanie Sutherland with Karlos Ayala, Head Chef and Kitchen Manager. Standing in front are Rob Morrison, Dignity Desserts Chef with Sours Chef Elizabeth Agostini.
Making Students Smile-Dignity Smiles
Thanks to Dr. Thomas Balshi (retired dental specialist)and Dr. Sadesh Kumar (owner of Wickham Dental Care of Melbourne), two of the graduates of the Dining with Dignity Culinary Program have received the needed dental care that allows them to smile again, with confidence, and employment!
Steve Seaton of the Baking with Dignity Program – "It's nice to know that even though I am in a difficult time in my life that I have a place where I can go and not have to worry about the basic necessities of life, like having a place to sleep at night, a shower, food, clothing and a program that is helping me to learn skills that I can use to better myself."
Meet Antonio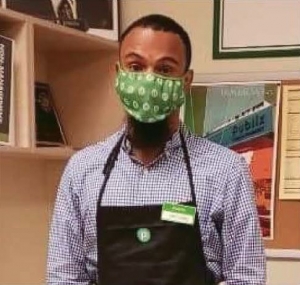 Antonio went from a happy childhood to a rocky period in his life when he fathered a child with a girlfriend, dropped out of school to support them, getting involved with the wrong crowd that led him to using drugs and becoming homeless. Once he discovered The Source, he began training as a student in the Dignity Foods program, cooking on the Dignity Food Truck and obtaining skills necessary for finding a job. He has now reunited with his Alabama family and has obtained a job as a manager at a local food chain!
Meet Krystal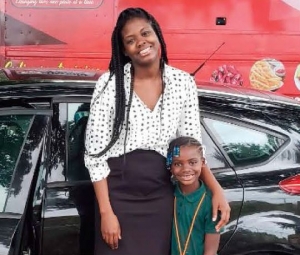 With her mother on drugs and her dad deceased, Krystal grew up in foster care and after high school, Krystal gave birth to a daughter, now seven. She never stopped dreaming of becoming educated and bettering herself, thus moved to Orlando to attend college and obtain a job to support them both. When COVID forced her to lose it all and became homeless, she found The Source. Following her tenure in the Dining with Dignity program and working on the food truck, The Source guided her to a qualified job that has enabled her to work full time, find a home and enjoy her new car gifted from a Source benefactor!
Meet Olguy
Olguy hails from Haiti and speaks limited English. Like many other homeless, unfortunate circumstances and the inability to live with family, drove Olguy to the streets until he discovered The Source. He enrolled in the Dining with Dignity program and worked on the Food Truck obtaining the skills to cook, bake and operate a kitchen. As a recent graduate of the program, The Source was able to assist him in finding a job at a local restaurant right here in Vero Beach. The Source has made him not only feel at home with support from everyone around him, he has learned skills that will take him far in the food industry!