The Source Proudly Announces the Acquisition of Land for Dignity Village
The Board of Directors of The Source, along with Anthony Zorbaugh, Executive Director and Maureen Archer, Assistant Executive Director of the non-profit organization have proudly announced the acquisition of the Pelican Island Cottages on 11330 U.S. Highway One in Sebastian, Fl, now named Dignity Village.
For a long time, The Source has been seeking land for Dignity Village, a self-contained community that would offer the opportunity for work, prayer, programs, dining and affordable housing for the poor and homeless in Indian River County. The opportunity of providing a community of affordable housing is now in their hands and The Source, along with a major donor, The Bernard Egan Foundation, is ready to make this long-time dream a soon-to-be reality.
According to Anthony Zorbaugh, "Once we discovered this beautiful parcel of land located minutes away from Sebastian's Riverfront District (in between U.S. One and Indian River Drive), we knew this was meant to be our long awaited Dignity Village. This is our first foray into affordable housing for those in our community in need of having a roof over their heads."
Making Students Smile-Dignity Smiles
Thanks to Dr. Thomas Balshi (retired dental specialist)and Dr. Sadesh Kumar (owner of Wickham Dental Care of Melbourne), two of the graduates of the Dining with Dignity Culinary Program have received the needed dental care that allows them to smile again, with confidence, and employment!
Steve Seaton of the Baking with Dignity Program – "It's nice to know that even though I am in a difficult time in my life that I have a place where I can go and not have to worry about the basic necessities of life, like having a place to sleep at night, a shower, food, clothing and a program that is helping me to learn skills that I can use to better myself."
Meet Antonio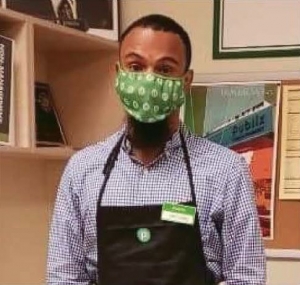 Antonio went from a happy childhood to a rocky period in his life when he fathered a child with a girlfriend, dropped out of school to support them, getting involved with the wrong crowd that led him to using drugs and becoming homeless. Once he discovered The Source, he began training as a student in the Dignity Foods program, cooking on the Dignity Food Truck and obtaining skills necessary for finding a job. He has now reunited with his Alabama family and has obtained a job as a manager at a local food chain!
Meet Krystal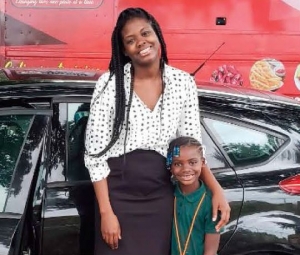 With her mother on drugs and her dad deceased, Krystal grew up in foster care and after high school, Krystal gave birth to a daughter, now seven. She never stopped dreaming of becoming educated and bettering herself, thus moved to Orlando to attend college and obtain a job to support them both. When COVID forced her to lose it all and became homeless, she found The Source. Following her tenure in the Dining with Dignity program and working on the food truck, The Source guided her to a qualified job that has enabled her to work full time, find a home and enjoy her new car gifted from a Source benefactor!
Meet Olguy
Olguy hails from Haiti and speaks limited English. Like many other homeless, unfortunate circumstances and the inability to live with family, drove Olguy to the streets until he discovered The Source. He enrolled in the Dining with Dignity program and worked on the Food Truck obtaining the skills to cook, bake and operate a kitchen. As a recent graduate of the program, The Source was able to assist him in finding a job at a local restaurant right here in Vero Beach. The Source has made him not only feel at home with support from everyone around him, he has learned skills that will take him far in the food industry!
Taking the "Soup" out of Soup Kitchen
The Source has a program called "Dining with Dignity." This is the first restaurant style dining atmosphere for those in need in our community and on the east coast of Florida.