The Source Holds Official Ribbon Cutting for
"

New

"

Dignity Bus
The Source in Vero Beach, under the leadership of Executive Director Anthony Zorbaugh along with local community supporters and donors, officially opened the doors to the "new" Dignity Bus, now open every night to 20 needy people living on the streets of Indian River County in need of a good night's sleep.
"It's been a long ride getting here," states Zorbaugh, "but our hearts and hard work led us to this point, and now we are sharing this finished product with those that need it the most."
The first of its kind, this 45 foot overnight emergency shelter on wheels, was officially launched to the public earlier this month as the Indian River County Chamber of Commerce and local dignitaries cut the ribbon and made prayers of health and good wishes. Attendees also heard moving speeches and enjoyed complimentary refreshments from Dignity Catering, as well as a tour of the Dignity Bus. The Source's new fundraising campaign "Adopt a Pod" was introduced to the crowd by two donors, Cindy O'Dare and Richard Boga while they presented an over-sized check to Anthony Zorbaugh towards their adoption of two pods.
Dignity Bus, boasts a custom-made interior and exterior, provides 20 secure, climate-controlled individual sleep pods with a lockable door, under-bus storage, pet pods for companion animals, an onboard overnight security person, and monitored CCTV surveillance. One Dignity Bus provides 7,300 safe sleeps per year.
Eric Flowers, Sheriff of Indian River County shares, "The Dignity Bus means so much to our community. We are proud to be able to partner with The Source in giving this much needed shelter to those who struggle. We are blessed that the Dignity Bus, as the first of its kind in the country, gives them the opportunity of having a safe place to sleep."
For more information on The Source, The Dignity Bus or how to "Adopt a Pod," call Anthony Zorbaugh at 772-564-0202 or email tony.zorbaugh@iamthesource.org.
Anthony Zorbaugh, Executive Director of The Source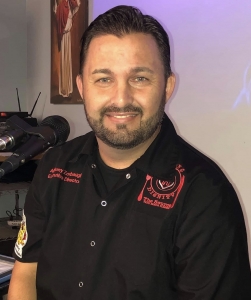 His family's legacy instilled resilience and compassion in Anthony Zorbaugh. After attending Penn State University, he started a career in criminology, eventually worked in juvenile detention and started outreach programs to help at-risk children. He launched a faith-based program, The Mix at Arbor Place, and was the founder of the Police Athletic League in Lancaster, Pennsylvania, his home state. Anthony was Development Director at The Hope for Families – Palm Bay. He and his wife, Anna, have been married for 21 years, and have a son and a daughter, and six grandchildren. Anna worked for a pharmaceutical company before she and Anthony moved from Pennsylvania to Florida.
In May 2017, Anthony became the Director of The Source, a charitable organization that began in 1995 serving the needy by offering free meals and Bible Study in a tiny storefront in Osceola Plaza. The Source has since grown into a comprehensive assistance center of 5,000 sq. ft. The outreach facility is on Commerce Avenue open seven days a week, providing life-changing possibilities to residents in crisis in Indian River County. The Source offers emergency hunger relief, clothing, counseling, emotional support, hygiene items, mail and telephone services, benefit referrals, and weather refuge. He has brought his cumulative life experience, faith, and community partnerships as Executive Director of The Source.
His recent outreach, on behalf of The Source extended 500-miles across the state to assist families hit by Hurricane Sally in Pensacola, Florida, late 2020, as well as a flight to the Bahamas with a plane filled with food and other necessary supplies to the Bahamas who have been devastated by several storms over the past several years. Most recently, some key members of his staff joined him on a trip to a Ministry in Flint, Michigan, looking for advice in further trying to help the homeless and needy in their area.
Anthony's recent achievement is part of the Business Executives for National Security (BENS), a unique nonpartisan nonprofit comprised of senior business and industry executives who apply best business practices to address the nation's pressing security challenges. Yearly, the organization presents the "Eisenhower Celebration" (named for the nation's 34th President Dwight Eisenhower) honors public servants and private citizens making remarkable contributions to the national security enterprise. This year the celebration, to be held virtually on April 21, will include the recognition of fifteen local community leaders from all over the country that have excelled during these recent times of crisis. Anthony is one of those fifteen leaders being honored for his achievements on behalf of the homeless and needy individuals in Indian River County. Information about him and The Source, as well as a variety of photos that include The Dignity Bus and other Source programs and services, will be profiled during the broadcast.
Anthony's greatest achievement, out of many, is implementing his current initiative in the creation of the Dignity Bus, a mobile overnight emergency shelter sleeping twenty (20) homeless individual seven nights a week, the first of its kind in the county. What will follow, and currently on the drawing boards is The Dignity Village, a multi-acre community offering adorable housing, activity space for dining, praying and life skill training. Under Tony's leadership, The Source gives options, alternatives, new ways of thinking, and helping people out of homelessness rather than perpetuating it.
Mental Health Counseling at The Source
When we think of the homeless population, our first thoughts may turn to a lack of food, shelter, sleep, clothing and family. As it turns out, all these components coupled together, severely impact the quality of a person's physical and of course, mental health.
Programs and services available at The Source continue to grow in number and strength not only for the poor and homeless, but for anyone in the community that is suffering from any number of significant issues and have nowhere to turn. After organizing and implementing a solid mental health component under the tutelage of a licensed mental health counselor, the first phase of the program is showing positive results. After analyzing the client base of The Source, their individual traumas, needs and goals, a three phase plan has been launched.
• The first phase of the plan is Christian Life/ Business Coaching for The Source employees with one-on-one meetings, held over months, teaching employees how to recognize client issues while accessing client feelings through conversation, compassion and care. This benefits the employees by helping them to understand the needs of each of their clients better, and ultimately, it has shown significant signs of improvement in their client's self-esteem. The Business Coaching also helps management understand more about their hiring process going forward.
• The second phase to the mental health counseling program is transitioning the new clients into the Dining with Dignity Program offered at The Source which provides professional training for up to 50 homeless students in preparation for them acquiring food-related employment within the community. It later progresses to the Dignity Catering program offering the opportunity to give back to the local community by cooking and delivering well-balanced meals and beverages daily to Indian River County businesses and non-profit organizations. Finally, the Dignity Food Truck provides an additional training opportunity for students to get hands-on training with real customers and a closer step to employment. The programs are selected as either a 6, 12 or 18 week session. All potential clients are given a needs assessment interview with the Mental Health Counselor from the start and once accepted, meets regularly for continued mental health services. This includes building social and communication skills as well as resolving conflict, stress and anger management issues. They assess and develop life goals and by graduation of the program, they receive recommendations pursuant to an employment placement while still receiving follow-up sessions, either one-on one or as part of a group.
• The third phase in the Mental Health Counseling program is providing full-service sessions for all clients entering the building which begins with a personal needs assessment and interview. Once they are accepted as a client, they are assigned an identification card which allows them to utilize all the services offered by the organization which include: three hot meals daily, laundry services, shower availability, cold night shelter and many more, as well as an array of programs that include Bible study, AA support groups, grief and mental health counseling. Marriage Counseling will be available shortly. Their one-on-one assessment also includes what their personal and family needs and problems are. Expanded services will also include possible substance abuse, stress, anxiety, depression, grief and loss, and referrals to other resources as needed.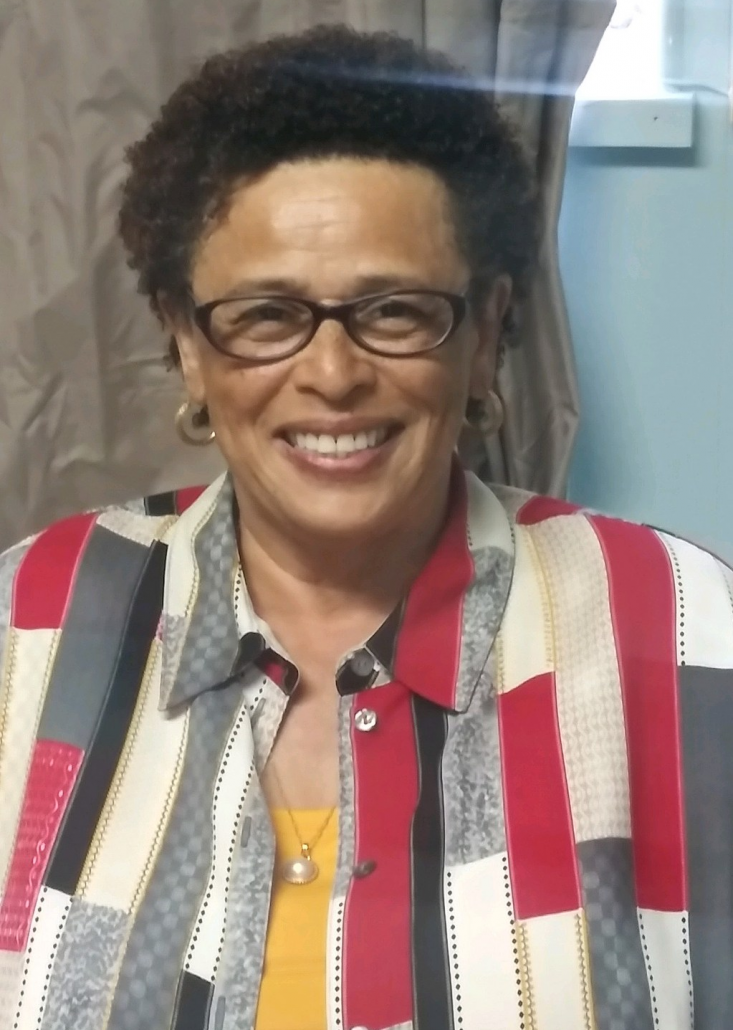 While each phase of the Mental Health Counseling deals with different components, the universal thread that holds true is basic compassion, care and understanding, while finding the solution for each individual that can change their automatic reaction to what is happening to them and why. It's about giving people the opportunity to get comfortable, peeling back the layers while taking off the band aid from the wound that initially drew them to The Source. The Source gives options, alternatives, new ways of thinking, and helping people out of homelessness rather than perpetuating it. It is about creating a space where people can make an income, feel honored and dignified within a community, working together, on every level that can eventually help them to return to their lives.
The Source's Mental Health Counselor is Charlene Morris who is a licensed LMHC and is a Certified Business Leadership Coach. At that same time, she is being trained in Gottman Method Couples Therapy. Other certifications include Group Crisis Intervention, Addictive Behaviors, Attention Deficit Hyperactivity solutions, mood conditions and premarital/marriage enrichment. Additionally, she is dedicated to working with families and children in need of mental health services at Crosswind Youth Services in Cocoa, Fl, while she manages her own company, Abundant Life Centers, a faith in Jesus Christ counseling ministry in Palm Bay, FL. Ms. Morris can be reached directly at Charlene@abundantlifecenters.com or by phone is 321-345-6831.
Meet Antonio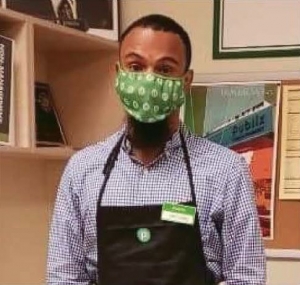 Antonio went from a happy childhood to a rocky period in his life when he fathered a child with a girlfriend, dropped out of school to support them, getting involved with the wrong crowd that led him to using drugs and becoming homeless. Once he discovered The Source, he began training as a student in the Dignity Foods program, cooking on the Dignity Food Truck and obtaining skills necessary for finding a job. He has now reunited with his Alabama family and has obtained a job as a manager at a local food chain!
Meet Krystal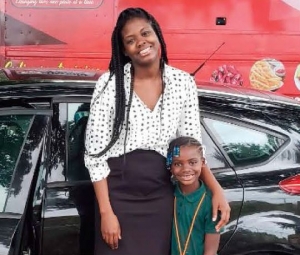 With her mother on drugs and her dad deceased, Krystal grew up in foster care and after high school, Krystal gave birth to a daughter, now seven. She never stopped dreaming of becoming educated and bettering herself, thus moved to Orlando to attend college and obtain a job to support them both. When COVID forced her to lose it all and became homeless, she found The Source. Following her tenure in the Dining with Dignity program and working on the food truck, The Source guided her to a qualified job that has enabled her to work full time, find a home and enjoy her new car gifted from a Source benefactor!
Meet Olguy
Olguy hails from Haiti and speaks limited English. Like many other homeless, unfortunate circumstances and the inability to live with family, drove Olguy to the streets until he discovered The Source. He enrolled in the Dining with Dignity program and worked on the Food Truck obtaining the skills to cook, bake and operate a kitchen. As a recent graduate of the program, The Source was able to assist him in finding a job at a local restaurant right here in Vero Beach. The Source has made him not only feel at home with support from everyone around him, he has learned skills that will take him far in the food industry!